The question of the cost of a private investigator comes up very regularly from curious people and prospects. Although completely legitimate, it is difficult to answer this question because the files are so different.
Also, we will try to best analyze the rates generally charged by detectives according to the type of investigation.
Private investigator fees are free
First of all, note that it is article L621-1 of the Code of internal security which defines the activity of private detective. Thus, the profession of private investigator is a liberal profession consisting in:
"collect, even without reporting on its quality or revealing the purpose of its assignment, information or intelligence intended for third parties, with a view to defending their interests."
Also, like many professionals, private investigators are completely free to set their fees.
No agreed rates
Note that some liberal health professionals, bailiffs or notaries have price scales to respect. This is not the case in investigative activity and there is no agreed tariff for private detectives.
Moreover, in his famous " Decision No. 92-D-39 of June 16, 1992 on practices found in the sector of private research agents ", the Competition Council sanctioned two professional unions (CNSP-ARP and CNDF) which had attempted to introduce fee schedules in the sector.
However, we can see that there is a certain homogeneity in the prices charged by private detectives. This is a notable difference with other liberal professionals where the prices charged vary widely.
This article will therefore endeavor to raise the prices charged by private investigators in France in 2020 . Finally, it should be noted that we have chosen to indicate the prices excluding tax excluding VAT and all taxes included, as far as detectives have a clientele made up of both professionals and individuals (the amount including VAT only includes VAT, the CNAPS tax having been abolished as of January 1, 2020 ).
Two types of billing for private detectives: by the hour or by contract
Before any mission, the private detective carries out a consultation during which he assesses the legality and legitimacy of the mission. Then, it establishes a strategy and anticipates the means to be implemented.
This consultation can be done by phone or in the office. In general, a telephone consultation is free while a office consultation is invoiced between 150 € HT and 500 € HT, or between 180 € TTC and 600 € TTC including VAT.
Once the consulation has been carried out, the price of the private detective varies according to the nature of the mission to be carried out. In general, private detectives carry out field surveys or office surveys. The billing for these two types of survey is quite separate.
Billing by the hour for spinning and surveillance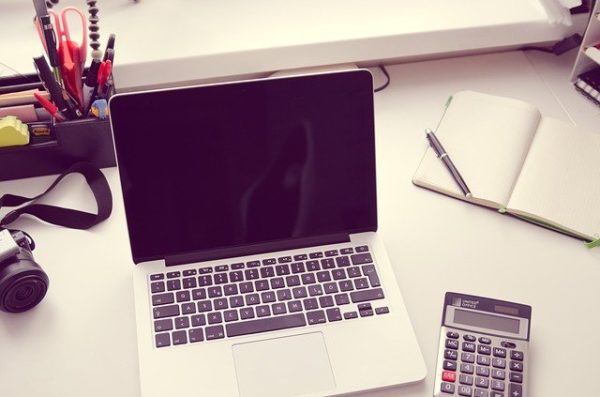 Almost all field surveys are billed by the hour and the prices observed in the profession are:
in Paris / Ile de France: between 85 € HT and 150 € HT or between 102 € TTC and 180 € TTC
in the provinces: between 65 € HT and 100 € HT or between 72 € TTC and 120 € TTC
This difference in price between a private detective in Paris and a provincial detective is naturally explained by charges and a much higher cost of living in the capital.
Additional costs
At this hourly rate, an investigator invoices some additional costs:
price increase between 9 p.m. and 7 a.m.: between 25% and 50%
increase on Sundays and public holidays: between 50% and 100%
invoicing of kilometric costs for motorized spinning: between 0.90 and 1.5 € HT / km
invoicing of meal costs of € 15 excl. VAT per agent and per meal for any mission during lunch or dinner hours
Note that it is not possible to solicit a private investigator for one hour of surveillance. Indeed, the minimum vacation is 4 consecutive hours.
In addition, let us specify that several agents are often necessary to carry out a spinning. An investigation firm must anticipate all the potential means of locomotion for the person to be followed (public transport, VTC, personal vehicle …). If its transport habits are multiple, several spinners are necessary. In general, 2 detectives are necessary for a spinning in good conditions in Paris. Note that the firm can grant discounts of around 15% to 25% for each additional spinner.
Finally, add that the time for writing the investigation report relating to the mission represents between 15% and 20% of the surveillance time , and many agencies naturally charge for this time.
Finally, the payment methods often follow the same process: payment of a provision of 50% of the fees before the start of the mission and payment of the balance at the end of the mission.
Example of the budget to be provided for a finding of infidelity by a private detective in Paris
To illustrate these tariff indications, let's take the example of surveillance in Paris in order to verify infidelity. In the event of adultery, the client does not wish to initiate divorce proceedings. On the contrary, she plans to start a frank discussion with her husband so that he can explain himself. In short, she wants to lift her suspicions and have evidence of her husband's infidelity to prevent him from denying it.
The principal does not know the identity of her husband's lover and does not know where and when the adultery would happen. The detective sets up surveillance on the husband at the end of his work between 5 p.m. and 9 p.m., Monday to Friday.
Let us assume that the agency invoices 100 € HT per hour or 120 € TTC. In addition, only one agent is necessary on the mission because the husband only travels by public transport.
The 4-hour vacation will be invoiced: 120 x 4 = 480 € TTC (excluding fees)
All the surveillance over the 5 days of the week will cost: 480 x 5 = € 2,400 incl. VAT (excluding fees)
This mission does not include Sunday work, night hours or mileage costs.
The client pays a provision of € 1,200 including tax at the start of the mission and the balance when due.
Fixed billing for office surveys
Typically, a detective charges office surveys for a fixed fee. However, a distinction must be made between summary administrative investigations and more complex office investigations.
Summary administrative inquiries are searches such as address search or employer search . An investigator generally charges this type of investigation for a fixed price and often for half the result. The noted prices are between 500 € HT and 1500 € HT or between 600 € TTC and 1800 € TTC .
More complex sitting surveys such as a wealth survey or a financial survey require a quote. It is not possible to specify an average price as the business is diverse.
Finding the assets of a family-owned LLC takes much less time than investigating a group with international ramifications.
Also, budgets can vary between a few thousand euros and tens of thousands of euros.
Possibility of negotiating a success fee or a timetable with his private detective?
An office investigation can be long and complex and the detective's fees become high. Some customers then suggest billing part of the price in performance fees. Some lawyers are used to doing this.
Detectives are not used to this practice. The reason is simple: they have no visibility on the future of the file after their investigations.
However, note that the client does not pay all of the investigator's fees at the start of the mission. He pays provision fees upon signing the contract and the balance may be subject to a schedule.
Several investigation firms offer this facility of payment, aware that the price of a private detective can constitute a brake.
Assumption of investigator costs by the opposing party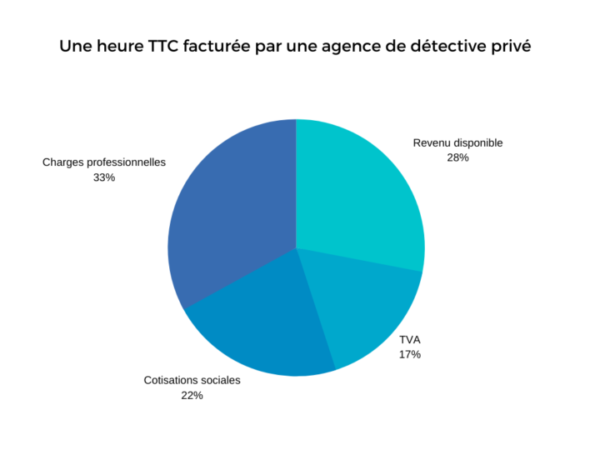 Finally note that, in the context of a judicial or administrative procedure, It is entirely possible to request the magistrate in order to obtain the assumption of the costs of private detective by the opposing party.
The code of civil procedure provides for it in its article 700. Its penal equivalent specifies it in its articles 475-1 and 375. The code of administrative justice does the same in article L761-1.
It is therefore recommended that you give a copy of your private detective bills to your lawyer. The latter will join them in support of his request for article 700. Let us recall that the magistrate remains completely free to grant reimbursement of " costs incurred not included in costs" .
Conclusion on detective rates
Compared to other professions, we can see that the prices of private detectives are fairly homogeneous.
They vary according to the reputation of the firm, its level of expertise and the qualification of its investigators.
Also, if most prospects are looking for a quality detective, some focus their research only on price. This approach is somewhat cavalier because too low prices must alert to the seriousness of the cabinet.
Finally, using a private detective should not be understood as a cost but rather as an investment, whether the framework is private or professional. Consequently, it is necessary to reconcile the price of the private detective and the moral or pecuniary benefit to be drawn from it.
PS: For more details and for any questions, do not hesitate to leave a comment at the bottom of the article.