Becoming a private detective … Many people think about it, few realize this ambition. In order to inform budding detectives and the curious, let's try to specify the course to follow to become a private investigator.
We will successively address the following topics: the reality of the job, the necessary qualities, the training to follow and finally the salary.
Description of the profession of private detective
France has nearly a thousand private detectives graduated and licensed by the State. This is a highly competitive micro-market. Thus, the majority of agencies do not pass the five year mark.
Also, the reality of the profession of private detective is somewhat tarnished by American or French series and films. Let's cut short a few clichés right away so that candidates for this profession do not embark on a path that does not suit them:
a private detective does not carry a weapon
he must respect the privacy of everyone he is investigating
a private investigator has no more power than any citizen
he only has access to public databases
his income is low and he does not drive a Ferrari
Some examples of missions
After this little clarification, let's give some realistic examples of missions carried out by a private detective:
prove acts of unfair competition by a competitor
carry out a morality investigation on a company and its leaders
monitor an employee on sick leave who is disloyal to his employer
search for a missing person (relative lost to follow-up, debtor, etc.)
collect evidence of adultery in divorce
find the biological parents of a person born under X
etc
In short, the areas of intervention of the detective are very varied and it is important to clearly define his specialties in order to develop real know-how.
A private research agent carries out his investigations in the field or in the office. Depending on his natural disposition and preferences, an investigator specializes in seated research or surveillance and spinning.
Finally, do not confuse a civilian investigator with a private investigator. A civilian investigator only carries out summary telephone investigations on behalf of banks or insurance companies. For his part, a detective is more versatile and combines field investigation and office investigation.
What are the qualities needed to become a private investigator?
A person who wishes to become a private investigator must have innate qualities of analysis, curiosity, observation and patience.
Indeed, field surveillance involves a lot of waiting and attention on the part of the investigator. When the spinning begins, the agent must exercise composure, discretion and be a good driver.
As investigations are often done alone, a detective must be autonomous and manage solitude well.
Responsiveness and availability are two other qualities necessary for the exercise of the profession of detective. Indeed, the missions are often urgent and on staggered schedules (very early in the morning and late at night). Traditional family life is hardly compatible with this profession and social life is necessarily impacted.
Finally, becoming a private investigator requires not compromising on the truth. Have a strong moral sense, be a fine psychologist and be rigorous and logical in his legal analyzes.
What is the path to follow to become a private investigator?
A private investigator can be an agency manager or independent collaborator with one or more agencies.
The course to follow to become a private investigator varies according to the status that the candidate is aiming for: employee or manager.
There is hardly any salaried private detective in France because the agencies are too small and the investigative activity is too fluctuating.
Also, one should not aspire to find a salaried detective position. Indeed, it is an almost impossible mission contrary to what some schools of detective believe.
We will therefore focus our article on the course to follow to become an independent private investigator.
The procedure can be summarized in 4 successive steps:
acquire the compulsory professional aptitude provided for by law to exercise the profession (2 years of training)
carry out internships in established agencies in order to gain professional experience
after obtaining his diploma, obtain a managerial license and a license to practice from the CNAPS, the body responsible for detectives
practice as a private detective and gradually acquire the necessary equipment
Studies / training to become a detective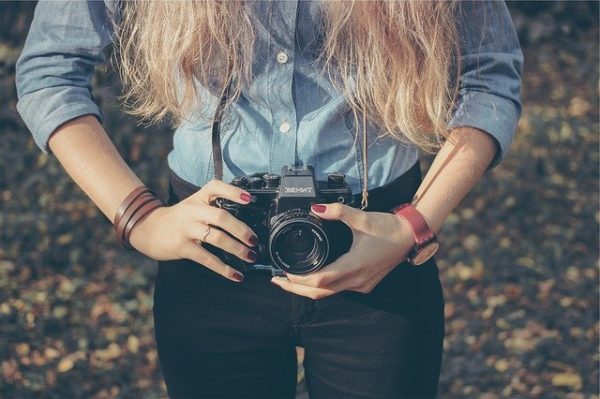 There are four schools to become a private investigator:
two universities: Paris II Panthéon-Assas and UNîmes
two private schools: IFAR, Institute for the training of research agents, and ESARP, Higher School of Private Research Agents
The BAC is required to integrate each of these training courses. It is therefore not possible to become a private investigator without a BAC or an equivalent diploma.
Note that to become a self-employed detective, you have to plan a training period of one to two years depending on your initial legal level. A person with a law degree can graduate in one year. Other applicants should plan for two years of study. Some courses are full time and others are part time.
The price of these courses varies between € 4,200 to € 7,000 and we invite you to consult our articles devoted to each of these schools to find out more:
university training
private schools
Each school has a different approach in its pedagogy. Paris II Panthéon-Assas University focuses its courses on law: fundamental freedoms, privacy, professional secrecy or unfair competition. Private schools focus their teaching on the practical aspect of investigations. Thus, scenarios and practical cases are privileged.
Note that only a quarter of the students in a promotion eventually set up as a private investigator. Few of them persevere beyond five years of practice.
Funding for training
We must specify that funding is possible by Pôle Emploi or by any professional training organization. An employee can take an individual CIF training leave to finance his training. In general, you must send your request for support before the start of the training. At minina, partial funding is often granted.
For former gendarmes, former police officers and other professions in public or private investigation, it is possible to apply for a Private Detective VAE in order to obtain part of the diploma through the achievements of their professional experience.
Let us add that a professional internship is compulsory during his training. It allows you to gain professional experience and familiarize yourself with investigative techniques.
Finally, there is no training as a private detective by correspondence. The four schools offer courses where attendance is compulsory (even if, exceptionally and due to Covid-19, the teachers provided their courses at a distance).
Salary and career development
The profession of private detective does not allow you to earn a lively living. Nothing to do with other professions such as doctor, lawyer, architect, lawyer or engineer.
In general, the salary of a private detective in France is less than 2,000 euros net according to the various sources consulted.
While some are making a much better living, many are unable to meet their needs. Thus, they leave the profession after only a few months or a few years of practice.
Remember that this profession is hardly compatible with family life. Also, many women leave the profession when the time comes to start a family.
In addition, visit the fact sheet on the profession of private detective published by CIDJ, the Youth Information and Training Center.
Review of the detective profession
A person who is thinking of becoming a private investigator must take stock of his real motivation and be objective with himself about the qualities necessary to practice this profession.
Training time and financial and human investments should not be a brake because any profession requires the prior obtaining of a diploma.
Money cannot be a driving force because the profession is not very profitable. It is strongly recommended to carry out a market study on your geographical sector before embarking on a training course. Indeed, some regions like the Paris region are saturated with private investigators and it is very diffcult to find a place for them.
If you have any questions, please feel free to write a comment.